HANDS & FEET
Fingers/Toes
WAXING & TINTING
Acrylic Nail Extensions
Calgel Nail Extensions
Rebalance (2 weeks)
One nail / repair
Ext removal with mini manicure
Acrylic removal & reapply
Shellac (gel colour)
Glitter shellac
French shellac
Shellac rebalance
Shellac removal & mini manicure
Shellac removal & reapply
Manicure & polish
Warm sheer butter manicure & polish
Pedicure & polish
Pedicure & shellac
Shape & polish
Shape & french polish
Nail art / with shape (from)
Acrylic & shellac
Calgel & shellac
Rebalance & shellac

​£34
£40
£27
£5.50/£7
£21
£49
£23/£26
£29/£31
£33/£36
£26
£15
£33/£36
£16
£21
£26
£36
£8/£13
£11/£15
£13/£17
£44
£45
£37

​
½ leg wax
¾ leg wax
Full leg wax
Underarm wax
Basic bikini wax (from)
Brazilian bikini wax (from)
Hollywood bikini wax (from)
Half arm / full arm wax
Back or chest wax
Eyebrow, lip or chin
High Definition Brows
Eyebrow tint

Eyelash tint

Full Body spray tan
Half body spray tan

Ear piercing
Make up
 

​​
£13.50
£16.50
£22
£8.50
£11
£16
£22
£10 / £17
£17
£7
£27
£6

£10
  
£30

£15
£19
£25


BODY
SKINICIAN Body Scrub

A decadent experience incorporating full body exfoliation, body brushing, pressure points and a deep luxury massage.
Treatment time: 60 minutes, £57
SKINICIAN Relaxing Massage

Delicate aromas of Lavender and Geranium will help your mind unwind, whilst the tension releasing movements will ease your muscles. Skin is left soft, supple and hydrated.
Treatment time: 30/60 minutes, £27/£48
SKINICIAN Hot Stone Therapy

The combination of heat and specially devised movements improves circulation, releases tension and encourages healing.
Treatment time: 30/60 minutes, £32/£57
SKINICIAN Scalp Massage

Addresses tension in the neck, shoulders, scalp and face using firm yet deeply comforting rhythmical technique.
Treatment time: 30 minutes, £27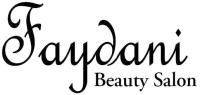 FACIALS
SKINICAN Boutique Facial

Personalised to meet your individual needs, this is the perfect introduction to SKINICIAN. Skin is cleansed, toned and exfoliated with tailored SKINICIAN products and advanced techniques are used to stimulate cell regeneration.
Treatment time: 30 minutes £32
SKINICIAN Radiance Facial

Gentle and nourishing, this anti-ageing facial replenishes lost moisture to improve tone and enhance the complexion. A cleanse and exfoliation to remove dead skin cells, followed by a therapeutic face, neck and shoulder massage leaves skin revitalised and glowing.
Treatment time: 60 minutes £52
SKINICIAN Age Delay Glycolic Glow​

An intensive Glycolic peel treatment to encourage the removal of dead skin cells and promote the skins own healing process. A firmer, smoother complexion is unveiled and fine lines and wrinkles are dramatically reduced. Instant results.
Treatment time: 40-50 minutes £57
NOUVEAU A-LIFT Facial Treatment

This micro-current facial is gentle but powerful resulting in a genuine improvement to your skin's texture, muscle tone, deep lines and wrinkles. After a short course, you'll be amazed at the visible, long-lasting results.
Treatment time: 45 minutes £47
SKINBASE Microdermabrasion

Microdermabrasion is a system of intense exfoliation and resurfacing using ultra fine crystals that rejuvenate the skin. The crystals work as a gentle abrasive on the skin to remove dead skin cells layer by layer. The vacuum action of the machine stimulates the circulation and promotes increased blood flow to the area. The production of collagen and elastin is stimulated, which results in a firmer, more youthful looking skin.

Treatment time: 30 minutes £45

EYES
NON SURGICAL COSMETICS

Eyelash extensions
Luxury semi permanent eyelash extensions are individually applied to each eyelash lasting up to 12 weeks.
Treatment time: 30/60 minutes £37/£57


LVL Lash Enhance
LVL enhance add length, volume and lift to natural lashes. With no extensions, no adhesives and no mascara LVL is gentle on your natural lashes.
Treatment time: 50 minutes £45

OPATRA Cleomask Gold
LED green, blue, red and purple lights used to stimulate collagen and the relaxing treatment targets acne, anti wrinkles and pigmentation marks, plumps and leave a smoother skin surface.
Treatment 50 minutes £70


ACCOR Cosmetic Corrector Plasma Treatment
Achieve firmer skin and a fresher appearance thanks to a facelifting procedure without surgery. The plasma pen is simple and painless. Some of the treatment available are: 
 - Acne scars £150
 - Removes skin tags from £80
 - Lower eye tightening £175
 - Upper lid lifting £175
 - Intense brow and lid lifting £220
 - Lip plumping £80
 - Stretch marks price from £175
 - Neck lifting £220

(More treatments are available upon consultation, prices indicated are starting prices, enquire for more information)